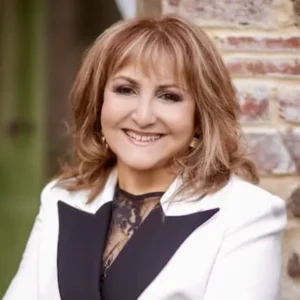 Hello to all our supporters and readers of the Emerge Australia newsletter!
Welcome everyone to the second-last newsletter for the year.
The past month has been filled with new developments.  We completed our first ever podcast series in which patients, carers and clinicians shared with you all their very personal experiences with ME/CFS and Long COVID and the challenges associated with diagnosis, management and treatment of both diseases.
In very recent, and very exciting news, we have joined the World ME Alliance. This emphasises our commitment to reaching out on a global scale and is a testament to our desire to engage with other ME advocates worldwide to collaborate on the pressing issues faced by those affected by these conditions.
We launched our AusME Registry which was nearly 11 months in the making and culminated in a Zoom launch on 19 October where we were privileged to have Prof. Peter Schofield Chair of the Mason Foundation Medical & Scientific Advisory Panel officially launch the registry.  
This time of year, many of our scientists and researchers are involved in writing very lengthy and complex research grant proposals.  Emerge Australia researchers Dr. Michelle Tavoletti and Dr. Jessica Kauhausen together with our Biobank Chair Prof. Paul Fisher from LaTrobe University and I have been involved in supporting several Medical Research Future Fund applications – all for excellent projects which is very exciting.  We now hold our breath to see if we were successful in any.  The competition for funding is ferocious!
And it's not just research dollars we are competing for – this time of year many major submissions to philanthropic trusts are due which means our advocacy and business development teams have had their work cut out for them as well.
Finally, we have put together a great Christmas Appeal and are introducing Emerge Australia Gift Vouchers for the very first time.  Instead of purchasing a Christmas Gift for family and friends, why not donate to the Emerge Australia Christmas Appeal by purchasing a voucher on behalf of your loved one.  Tell your friends and family they can do likewise.  More information is available below.
In our next edition I will tell you more about the NCNED Conference that I am attending with Dr. Jessica Kauhausen.  A great program has been put together, so we are really looking forward to sharing those and other clinical insights with you all.
Enjoy the rest of the newsletter and as always don't hesitate to reach out to me via email. 
We do see you and hear you – and we are working as hard as we can for you.
We hope you enjoy reading the rest of this newsletter that has been put together by our wonderful Emerge Australia team who are always there to respond to your calls and emails. As always I invite you to write to me at: [email protected] with any ideas, thoughts or questions. Enjoy!

Anne Wilson, Chief Executive Officer