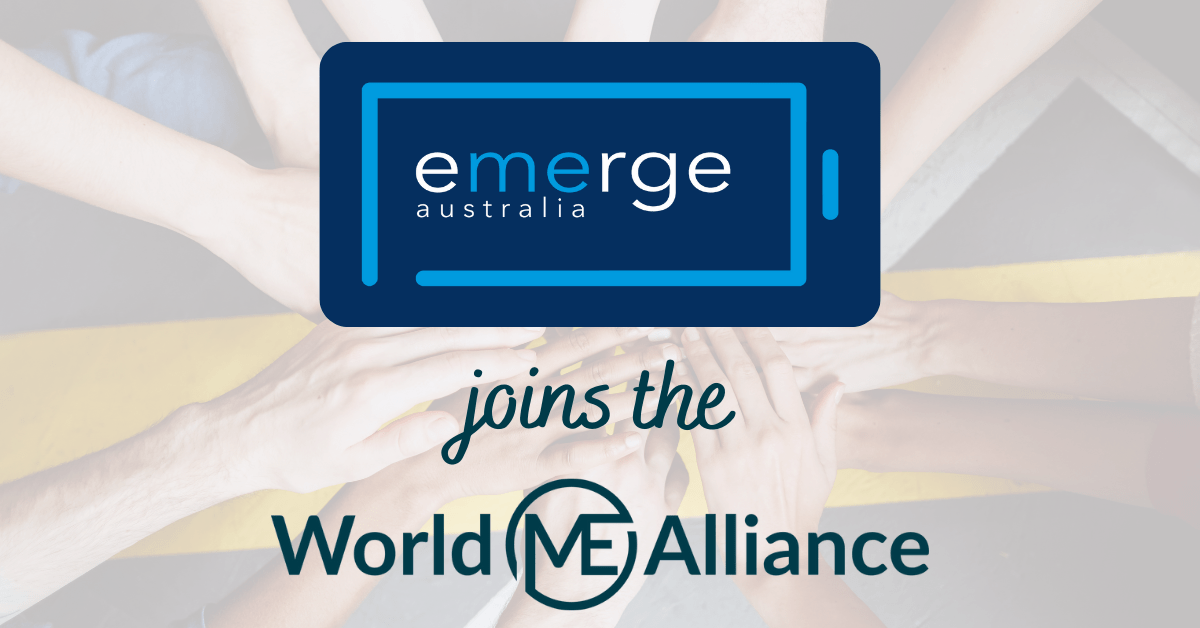 We're thrilled to announce that we have joined the World ME Alliance. 
This step emphasises our commitment to reaching out on a global scale. Our decision to join the World ME Alliance is a testament to our desire to engage with other ME/CFS advocates worldwide and collaborate on the pressing issues faced by those affected.
Emerge Australia is the 26th organisation to join the World ME Alliance, expanding the global network of organisations to 19 countries. This collaboration not only strengthens the collective voice of the ME community but also shares our expertise in a move that underscores our commitment to championing the cause of ME/CFS and Long COVID on an international scale.
Our continuing efforts to drive policy change aims to improve the lives of all people living with these conditions, ensuring that their needs and concerns are heard and addressed. We look forward to our collaborative impacts.
To read the statement by the world ME Alliance, CLICK HERE.
You can also visit our World ME Alliance profile.