Overwhelmed by debilitating ME/CFS symptoms post-COVID, Chris was about to give up. But one call to our telehealth nurse saved his life. Donate to Emerge Australia by 30 June 2023, to give every ME/CFS patient the vital help they need.
$58,894.00
donated of
$58,000.00
goal
Campaign has ended
Give every ME/CFS patient somewhere to turn
When it all gets too hard, you need somewhere to turn – fast. For the 250,000 Australians living with ME/CFS today, that lifeline is Emerge Australia's Telehealth Nurse Service.
Since 2019, our dedicated nurses have supported thousands of ME/CFS patients to manage their complex and disabling disease. Call after call, our nurses have provided critical care to patients in crisis, helping them deal with symptoms like severe pain, sensory overload and extreme exhaustion. Yet the requests for help keep coming.
Right now, our telehealth nurses are racing to respond to calls from patients who've developed ME/CFS after a COVID infection. Alarmed by their symptoms and failed by the healthcare system, these patients are at breaking point.
Who is Chris?
A previously fit, healthy man with two sons and a loving wife, Chris' life was devastated by ME/CFS soon after he contracted COVID-19.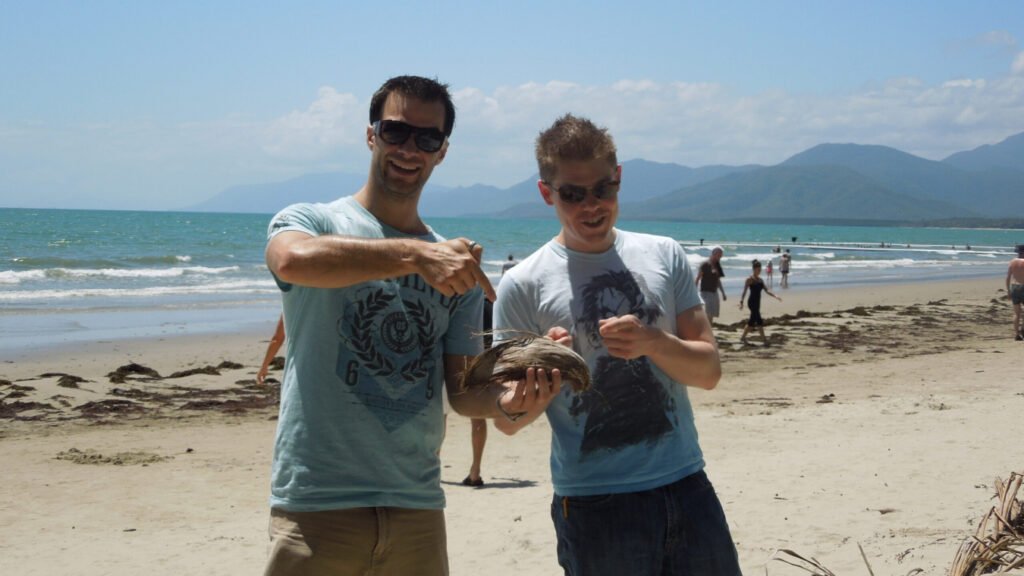 He's shared his story to make sure others affected by ME/CFS post-COVID know where to turn.
Throughout the pandemic, Chris worked in a primary school as an inclusive needs teacher. An expert in disability support, he'd spent his career helping others.
Despite Chris' best efforts – getting his vaccinations, masking up and doing regular RATs – he caught COVID. At the time it seemed like a mild case. But after 10 days, he still couldn't go back to work.
"I started collapsing and I didn't know why."
"My cognitive function dropped to about 20 per cent, and my energy crashed with it. I started collapsing and I didn't know why. My GP didn't know what to do, so I went to the hospital hoping the specialists could help me out. But I was met with, 'It's all in your head'."
Like so many ME/CFS patients, Chris' symptoms were disbelieved by doctors. Instead of receiving the support he needed, he was told he was wasting their time.
While his diagnosis was delayed, Chris' symptoms grew worse. He developed sensitivity to noise and couldn't tolerate being around others. He became bedridden and stopped talking to his family. The confidence with which he'd supported others throughout his career crumbled.
"I was at a crossroads that night.
Without Emerge Australia, I would have taken a left turn, instead of a right."
"I'd spent a career looking after anyone who needed it. Yet here I was in a situation where I didn't know what to do. With all my previous knowledge and understanding, I couldn't figure out where to go next. I was exhausted, bereft of hope. I felt I'd lost everything."
Where to for Chris?
Overwhelmed by physical and emotional pain, Chris' desperation became extreme. But in his darkest hour he found a lifeline. He picked up the phone and called Emerge Australia.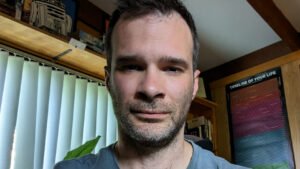 Chris was an expert at helping others. But when he needed help for his ME/CFS, he didn't know where to turn. Will you give now, to make sure no patient's cry for help goes unheard?
When Chris connected to Emerge Australia, the professional care he received showed him a way forward.
"I fell to the bottom of the ladder that night I spoke to Emerge Australia. But the staff did a great job. They took my call, then organised a follow up call from a telehealth nurse. From there, I started to assess the damage and realised I was really hurt – I was someone living with severe ME/CFS."
"I realised I was really hurt."
Thanks to the support of our committed telehealth nurses, Chris now has a chance at a better quality of life. He's following proven ME/CFS protocols and is learning to pace himself. His communication skills have improved, and he's feeling more comfortable asking others for the help he needs.
"The pain doesn't stop, but now I know what my body's doing, I'm very aware. I've learned to use my resources, my friendships and relationships, and to allow others to help."
More ME/CFS patients like Chris are depending on you for the telehealth call that could save their life. In their darkest hour, will you give them somewhere to turn?
Above all, the understanding and expertise Chris has received from our telehealth nurses has given him the conviction to carry on.
"Everything positive I have today is from Emerge Australia. They gave me confidence; they gave me purpose. And with that, I could adapt and find meaning in my life again."
When patients like Chris talk to our qualified telehealth nurses, they don't just find expert guidance and referrals. They find hope for the future, too.
Chris' story is just one example of the lifesaving impact our telehealth nurses have for Australians living with ME/CFS. But for every patient who finds the courage to call for help, others still languish without support and care.
"Emerge Australia gave me confidence and purpose."
Your kind gift today will help our highly qualified nurses pick up every phone call, so all ME/CFS patients can lead better lives, sooner.
Assistance
The impacts of ME/CFS can be devastating. 25% of people living with ME/CFS are housebound or bedbound, with many unable to work or participate in community life. People living with ME/CFS often feel invisible due to the disabling nature of the disease, unknown cause, lack of effective treatment options and limited community awareness, leading many to 'go missing' from their own lives.
To reach out to our Telehealth support, or patient services team, CLICK HERE to be redirected.
If you are having any troubles donating, let us know by emailing us at [email protected].
Give voice to those who are unheard and dismissed. Follow what we do by signing up to our newsletter at http://eepurl.com/grWIcD