Emerge Australia returned to Sydney GPCE this year, 19-21st May, to continue educating GPs about ME/CFS and Long COVID – especially when PEM is a feature. Emerge Australia's Medical Director, Dr Richard Schoeffel, delivered an Advanced Education course twice during the conference, educating 180 GPs about ME/CFS and Long COVID.
Demand for the topic was so great, the number of places were increased several times in the lead up to the conference. The course involved three, one-hour face-to-face lectures, and a further two hours of case studies for GPs to complete at home. This was the first time an Advanced Education course has been delivered about ME/CFS at GPCE.
Dr Scholeffel shared his strategy for diagnosing and managing people with ME/CFS, with a large focus on the common comorbidities they experience. He emphasised how managing these comorbidities can improve quality of life. Dr Schloeffel also reiterated that pacing and rest are key management strategies, and that any exercise must be within the patient's capacity and not cause PEM.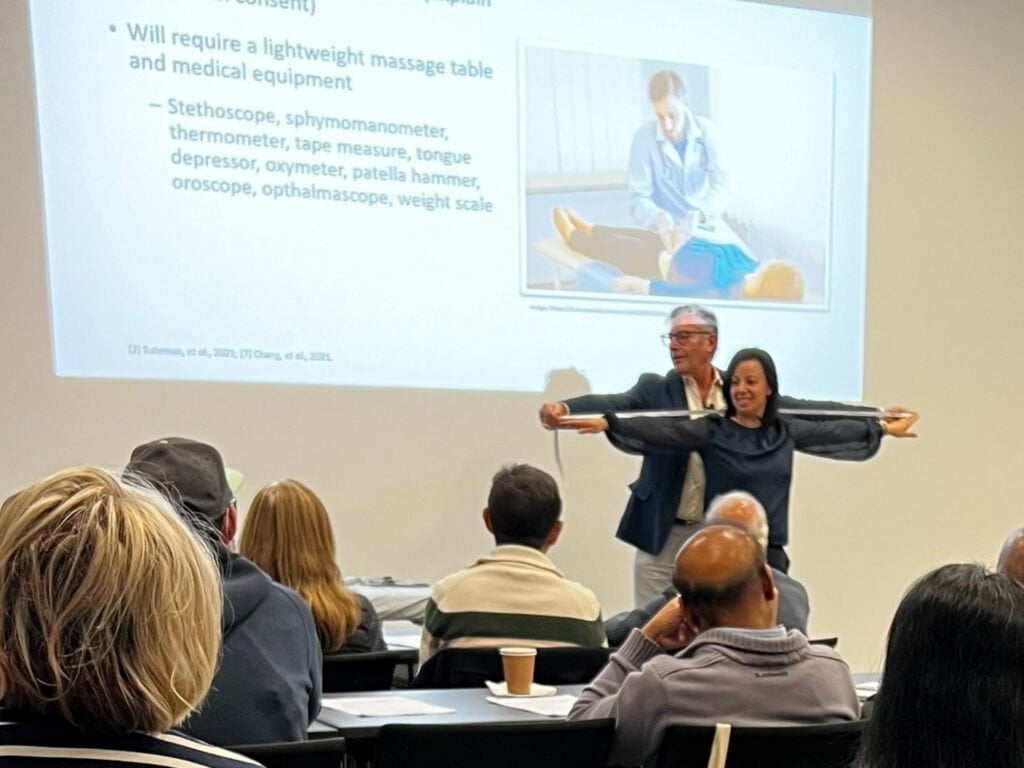 Questions from participants after each lecture ranged from referral pathways for their patients to more specific questions around treatment. For example, many participants wanted to understand medication use in ME/CFS, such as Low Dose Naltrexone. They were even curious about treating specific infections such as intestinal parasites.
At the same time, Emerge Australia's CEO Anne Wilson and Research Manager Dr Michelle Tavoletti spoke with conference attendees at the Emerge Australia stall. Common discussion topics included how to refer to our free TeleHealth Service, how many patients with Long COVID are also finding this to be a helpful service, access to support groups for their patients and whether patients could call us to be informed of those. Many GPs also expressed how difficult it is to manage complex patients in short consultation times.
Dr Schloeffel will deliver the Advanced Education session again later this year, in November at GPCE in Melbourne.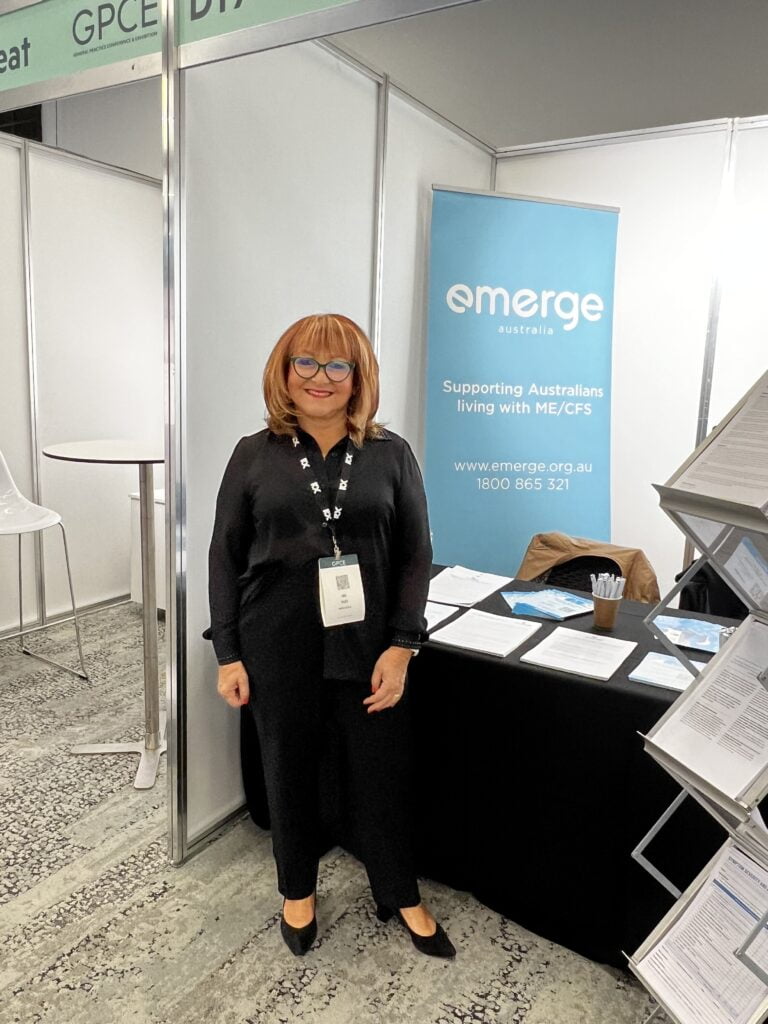 Medical Director, Dr Richard Schloeffel, OAM presented the keynote address at four General Practitioner Conference and Exhibitions (GPCE) with overwhelmingly positive feedback. At these conferences, we demystified the disease by presenting the latest research and providing practical, applicable management options to create a better experience for the patient.
Another theme from our evaluation feedback was that Dr Schloeffel covered a lot of ground in a short space of time. While this provided a comprehensive overview of the disease, participants wanted to explore each topic in-depth.
"Complex presentation linking ME/CFS with Long Covid. I will need to reread the lecture notes to fully absorb it all but my interest is stimulated!!"
In 2023, Emerge Australia will deliver in-depth, Advanced Education for GPs about the diagnosis, management and/or treatment of ME/CFS and Long COVID. Each of these topics will receive an hour-long, face-to-face lecture from Dr Schloeffel (3 hours in-person). Post-GPCE, GPs will complete 2 more hours online, that includes detailed case studies and a practice review exercise. At this stage, we plan to deliver the sessions twice at both the Sydney (May) and Melbourne (November) conferences.
Our Emerge Australia team will also be onsite during the conference at an information stand. We will be answering further questions from the training, as well as meeting other conference attendees. The stand is an excellent opportunity for Emerge Australia to provide links back to services we offer GPs and patients, including our telehealth nurse service.
Attendance at the conference is open to GPs and other medical professionals. If you would like to encourage your GP to attend, please share the link to Dr Richard's Sydney sessions or look out for links to the GPCE website for the November conference. These links will direct your GP to learn more about Dr Schloeffel's advanced education session, and register for the conference.